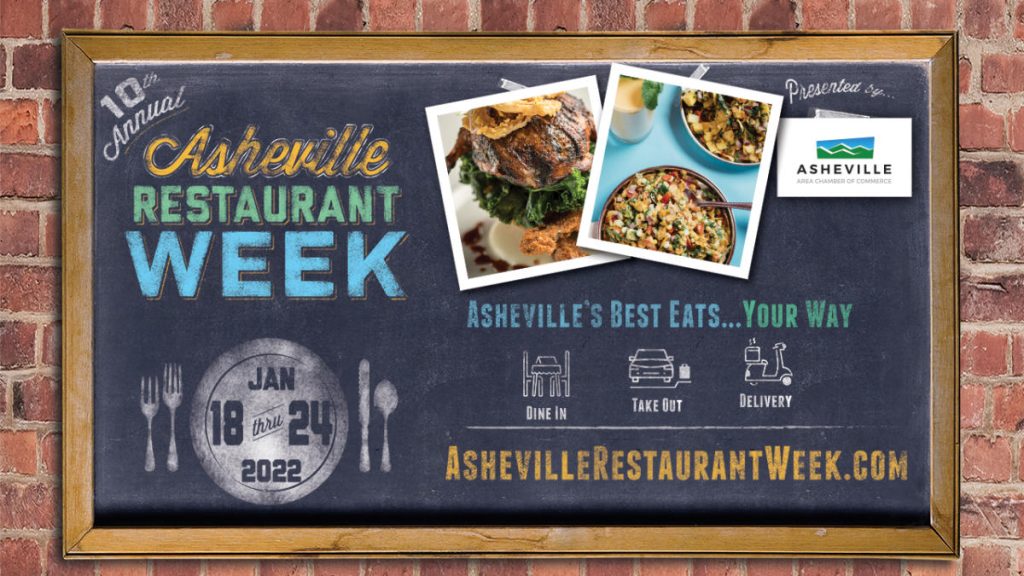 Asheville Restaurant Week is happening in 2022 from January 18th to the 24th, and we are so excited about the many local restaurants that are getting involved! If you are looking to spend some time eating around your hometown, or visiting the area, this is the week to do it. Foodies unite for this delicious week-long event. Restaurants will have special features of some of their signature dishes and well as new ones to choose from. The pricing is usually a dinner for two discount, small plates, or specials for this special week.
Looking for a place to stay while you are here? Check out POP Vacations Rentals in Asheville!
Thinking about going on a few other adventures during the week? See these 10 Places in & around Asheville!
Do you have some Asheville food photos or videos that you want to share? Tag the Asheville Foodie Community on Facebook!