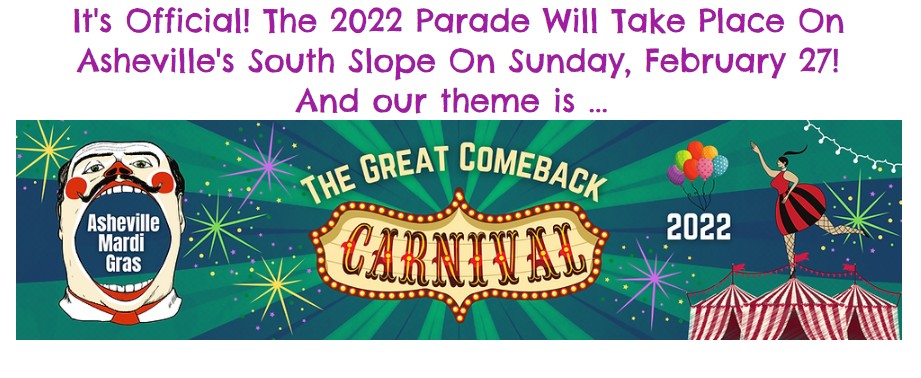 The 2022 Parade Will Take Place On Asheville's South Slope On Sunday, February 27! And the theme is The Great Comeback Carnival!
According to the Asheville Mardi Gras website…
"This parade is our gift to the city, a zany, exuberant and irreverent downtown event in the dead of winter.
We invite residents to get together with friends, neighbors, and coworkers to create high-quality, surprising and entertaining entries, add upbeat music, and strut their stuff tossing those ubiquitous beads to the crowd. Zaniness, political satire, and amazing displays of populist art appreciated!
​We love and respect our community, and Asheville is not Bourbon Street. Alcohol and nudity are not part of our twist on Mardi Gras in the mountains. We are promoting a fun, safe event for all ages – with a definite emphasis on FUN!
​All are welcome to march or cheer on the marchers this February!"